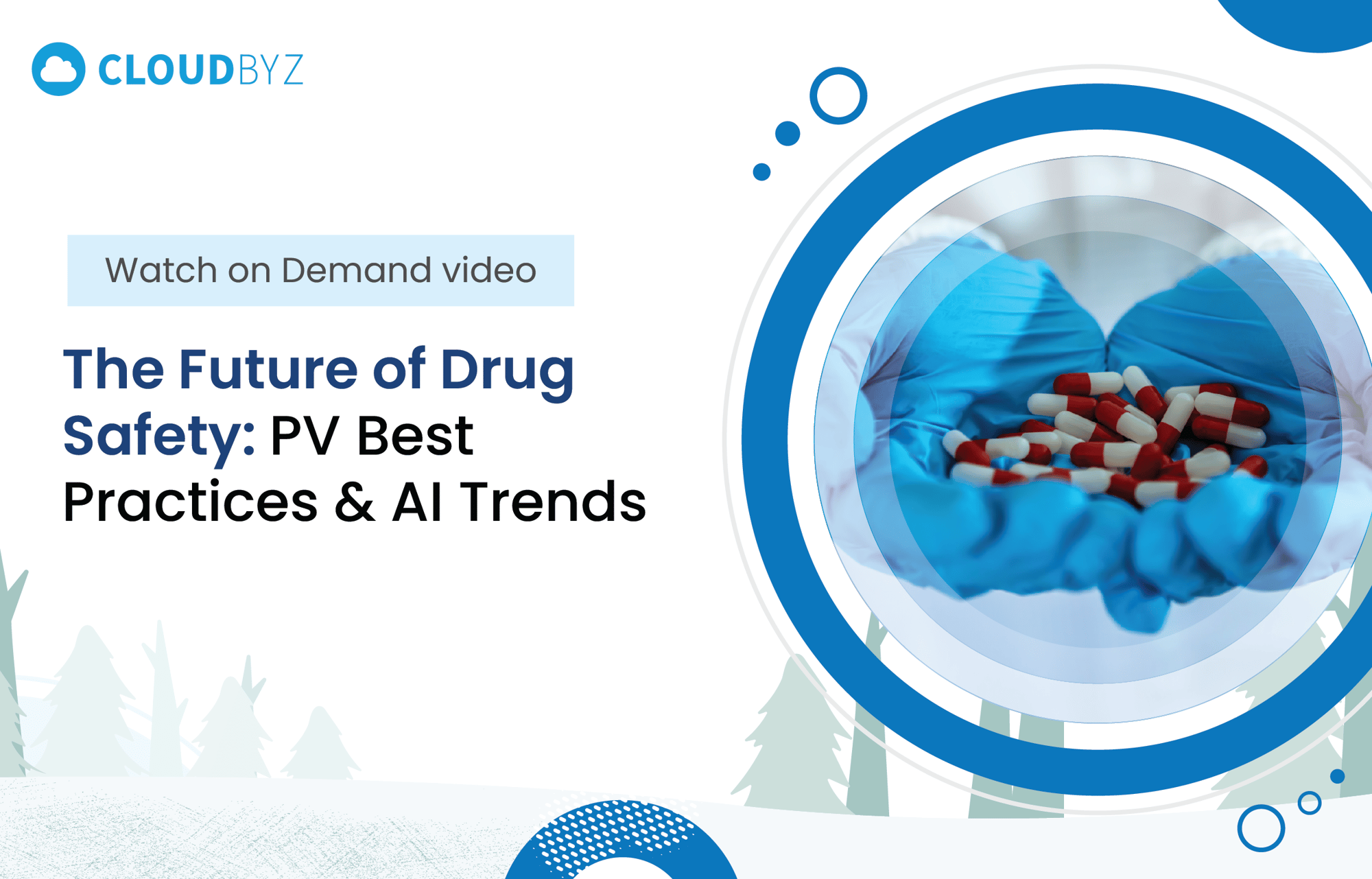 The Future of Drug Safety: Pharmacovigilance Best Practices & AI Trends
Watch on demand
Explore the transformative impact of Artificial Intelligence (AI) on the field of pharmacovigilance and share essential best practices for ensuring drug safety.
In this webinar, you will learn:
Best Practices in Pharmacovigilance for identifying, evaluating, and managing adverse drug reactions.

The AI Revolution in Pharmacovigilance that improves signal detection, automates case analysis and enhances the precision and efficiency of safety assessments.

Emerging Trends at the intersection of pharmacovigilance and AI. Discover how data analytics, natural language processing, and machine learning are shaping the future of drug safety.
Discover more about Cloudbyz eClinical Solutions. Contact us at info@cloudbyz.com
Thank you for attending our live webinar! The on-demand video is currently in production and will be available soon.